Thanks to its technical expertise, LSI will support you right through your project and the development of your computer equipment.
WEIGHING
WEIGHING
To comply with the various standards in force and the requirements of your clients, LSI offers a weighing solution that is built into your production and storage management tools and that can interface with the main ERP systems on the market.
LOGISTICS
LOGISTICS
Because the management of your company does not stop at the doors of your warehouse, LSI is offering you a logistical solution that will allow you to send and receive your parcels or raw materials as well as further optimise storage in your warehouse.
Solution that interfaces with main ERP systems on the market.
AUDIT
AUDIT
We will make available the best specialists to analyse your internal procedures and the IT tools within your company, while taking into account your professional constraints.
An audit verifies compliance, reveals non-conformities, analyses variances in the implementation of a system, evaluates the effectiveness, efficiency or maturity according to a given maturity scale and recommends improvements (in terms of software, materials, networks and so forth but also in terms of working methods, processes, etc.). A dossier of recommendations will be sent to you at the end of the audit.
SUPPORT
SUPPORT
The hotline team is formed of dedicated specialist technicians, eager to respond to your needs.
Equipped with the appropriate equipment, the team will help with your operations, answer your questions, assist in diagnosing anomalies and enable you to optimise the use of your LSI solutions.
The hotline team will communicate with you through your preferred medium: telephone, e-mail, client web space…
EQUIPMENT
EQUIPMENT
Our technical team will advise you on how to optimise your IT network. Sale and installation of servers, operating system, peripherals, mobile materials.
Audit of hardware, network infrastructure, IT facilities management, industrial equipment (Wi-Fi, portable terminals, tablets).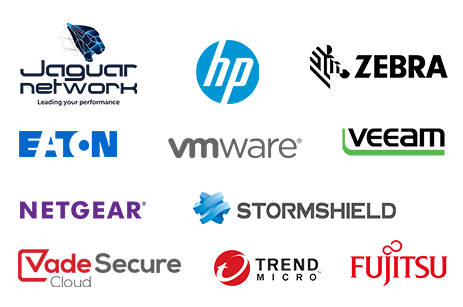 DEVELOPMENT
DEVELOPMENT
LSI offers you the necessary resources to implement and customise solutions to meet your requirements.
PREMIUM SUPPORT CONTRACT
PREMIUM SUPPORT CONTRACT
The premium support contract offers personalised support provided by a dedicated consultant who will visit your site regularly to help guide your project to success.
CONSULTING
CONSULTING
Our specialist consultants will analyse the issues of your company and the problems specific to your business so as to suggest relevant IT solutions.
PARTNERSHIPS
PARTNERSHIPS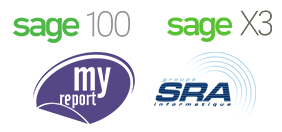 CLOUD
CLOUD
LSI will offer you an à la carte hosting service enabling you to outsource your data, website and solutions while optimising the management of your internal infrastructure.
Budget control
• Secured data and backups
• Management of IT facilities outsourced, saving time and money
(no server investment)
• Service performance with regular automatic updates of systems and applications
• Contract for economical maintenance
• High-performing machines
• Flexible service (increase or reduction of available resources)
TRAINING
TRAINING
Since 1992, LSI has been an approved training centre. We will support you as you get started with your LSI solutions.